Spotify UK & IE
march 2020 - present


Following heading up digital marketing globally for Condé Nast, I joined the artist & label marketing team at Spotify, focusing on delivering global, integrated campaigns across on-platform promotion, digital marketing, out of home, podcasts and live events for a roster of key artists and partners to ensure Spotify's position as the #1 creative partner to the music industry for artist development and monetisation.
Spotify x Spice Girls 25th Anniversary
september 2021


In September 2021, at Spotify we held our very first consumer-facing experiential activity since 2019. We brought back the iconic Spice Bus and took a mix of fans, creators and media on the journey of a lifetime - in the form of a tour across London - hosted by five drag queens from RuPaul's Drag Race UK!






The bus was specially commissioned to incorporate Spotify branding, and kitted out with a sound system to play Spice Girls hits - specially curated by the Spotify UK editorial team - while touring around iconic landmarks like Tower Bridge, Trafalgar Square and Oxford Circus. As it travelled through London the bus turned heads, creating an instant buzz online with social support from the Spice Girls themselves, Victoria Beckham, our Drag Queens, as well as posts from the creators and influencers who were on the bus.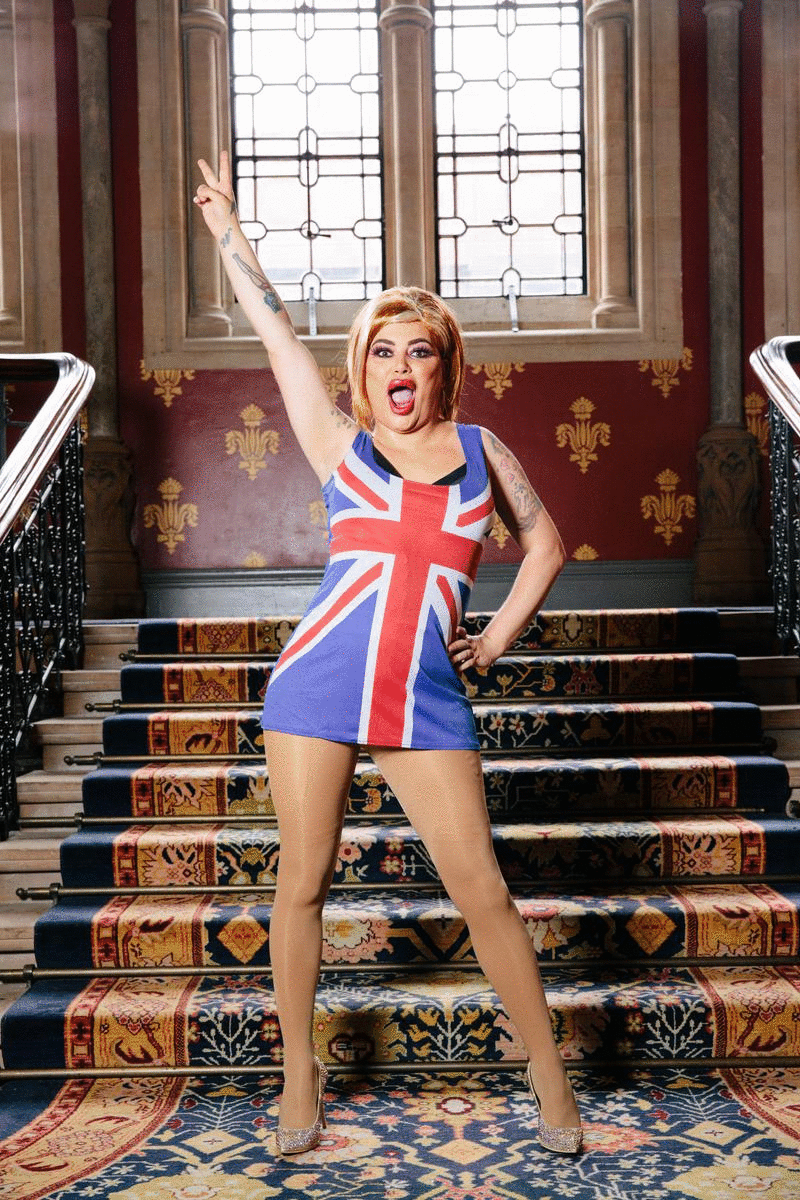 Spotify team: Nikos Antoniou, Leroy Harris, Naomi Harding, Rosalind Jeffcoat
ACNE London
team: Louise Lomax, Jack Howard, Gotham Pillai, Jo Brooks-Nevin, Xiaoxuan ZhuEmily Bauer
Universal Music Group: Leslie Gilotti , Hannah Chadwick, Sophie Hilton
Photography:
Lia Toby
condé nast
october 2019 - march 2020

Overseeing the end-to-end digital strategy across Europe, LatAm & Asia, focusing on driving subscriptions and revenue for all the Condé Nast titles including Vogue, GQ, Vanity Fair, Glamour, AD & Wired. Working with the marketing teams across each country to implement strategic marketing, comms plans and integrated online/offline campaigns, as well as working closely with the editorial, audience growth and subscription teams to drive audience growth and revenue through content, print, digital and new products.

The Artist & Label Marketing team at Spotify works to ensure that artists, managers and labels see Spotify as the #1 partner for artist development and monetisation. We do this by upholding best in class industry relationships and by delivering impactful and innovative artist partnerships. The team is a key component of the UK & Ireland Music Team, comprising Music Culture & Editorial, Artist & Industry Partnerships, Artist Marketing and Urban.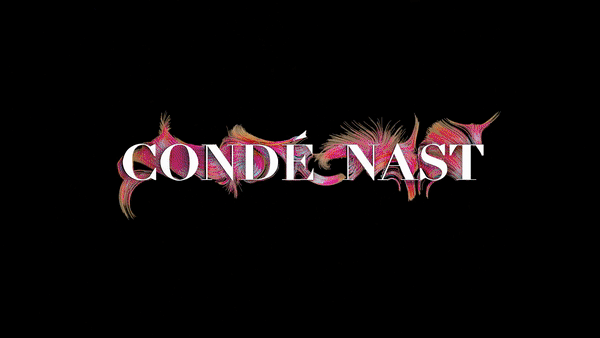 p!nk


uk digital marketing
album: beautiful trauma (2017)
album: hurts 2b human (2019)

⚡️ 2 x #1 UK albums
⚡️ included in sanbox best music campaigns of 2018
⚡️ included in music ally's marketing campaign of the year 2018

2019 uk ad creative

2017 campaign sizzle reel
music ally's campaign of the year 2018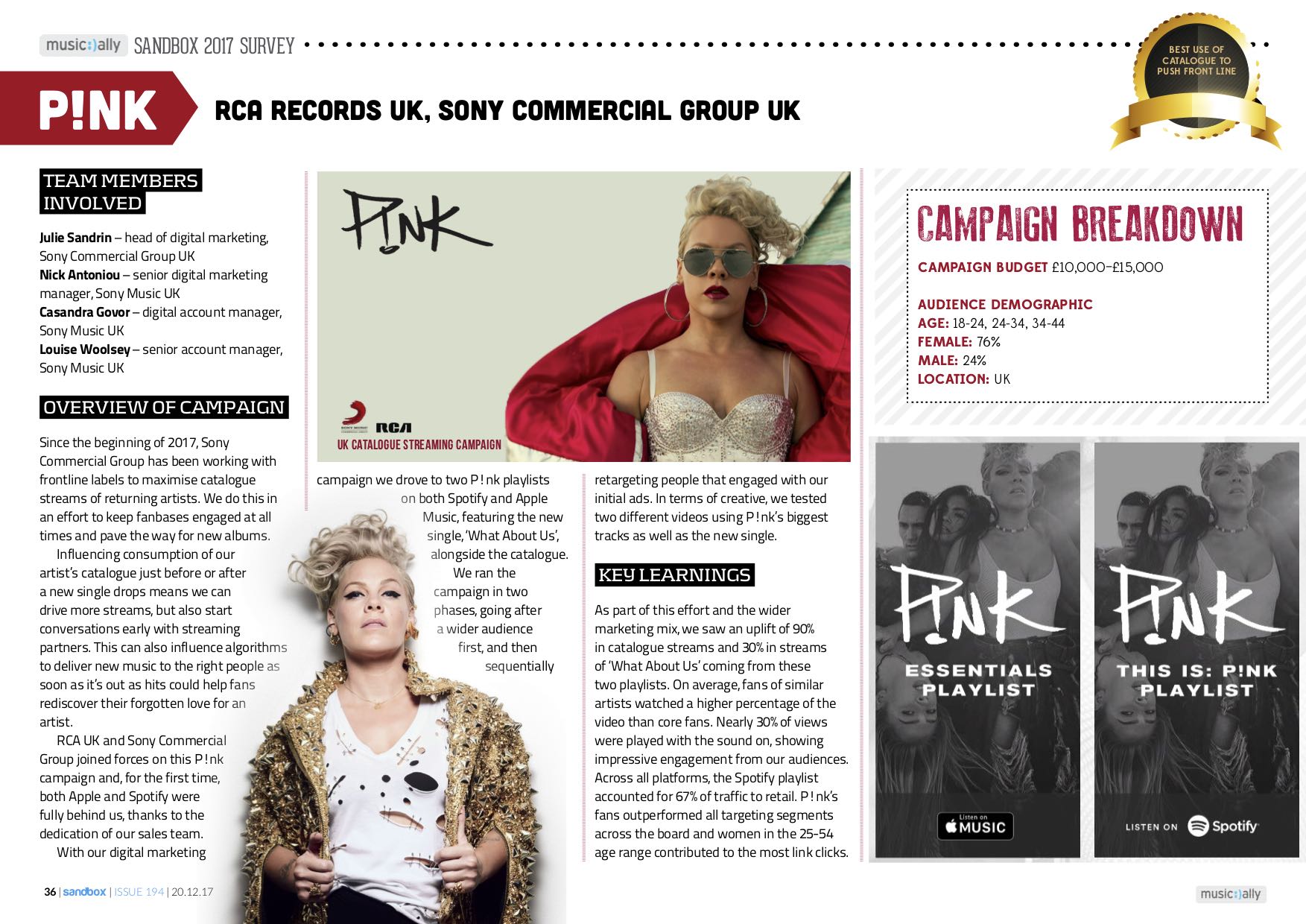 little mix


digital marketing & creative


single: bounce back
post LM5 album release
single: think about us (ft. ty dolla $ign)
⚡️bounce back campaign - top 10 uk single
⚡️BRIT award 2019 for best video

⚡️social vote campaign
⚡️#2 UK album
BRIT awards campaign sizzle reel
---
**bounce back campaign**
digital creative
social creative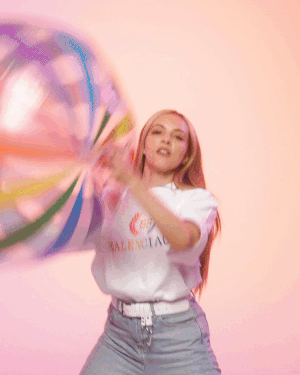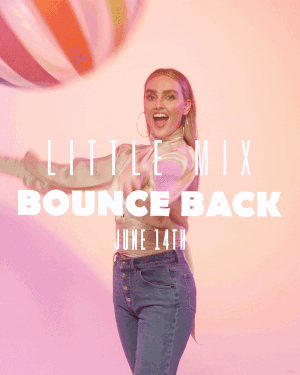 single artwork hidden in Spotify Canvases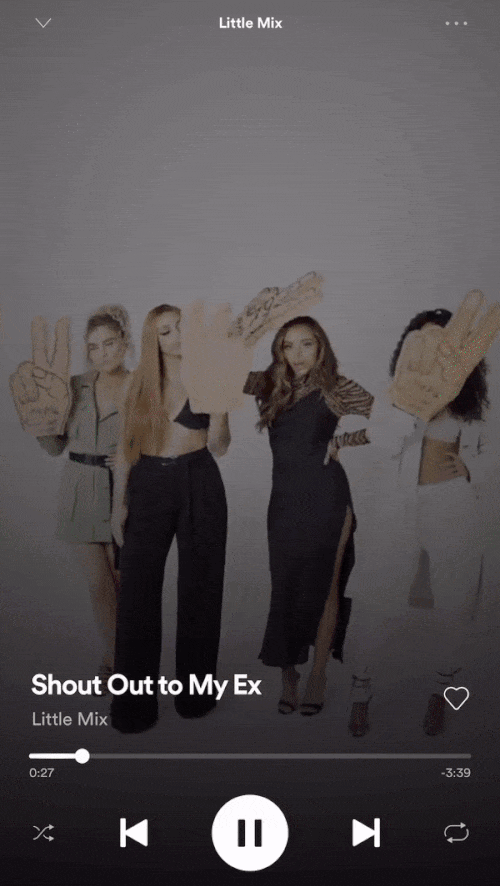 Spotify exclusive teasers
Little Mix x Landmrk
mixed reality initiative, giving fans the chance to go to hotspots all around the world to unlock exclusive content that delves further into the campaign


lmbounceback.com



---
official music videos